The Workers
Meet the team working to promote great writers and bring you closer to their stories and inspiration.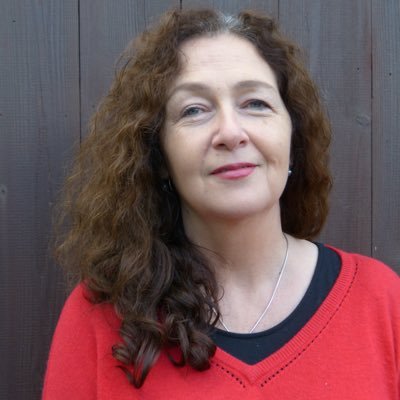 Cathy Galvin
Director and Founder
Journalist, poet and editor, Cathy Galvin established Word Factory to bring the best short story writers together for readings, masterclasses and to share new work. She is committed to building a supportive community of writers from every walk of life. For information on our artistic programme, planning and creative projects contact: Cathy@thewordfactory.tv or  Twitter: @cathygalvin1

Sophie Haydock
Associate Director
Sophie Haydock is a freelance journalist and editor and is associate director of the Word Factory short story organisation. Her debut novel, The Flames, about the women who posed for the artist Egon Schiele, won the 2018 Impress Prize for New Writers and will be published by Doubleday in February 2022. Her Instagram account @egonschieleswomen has over 90,000 followers.
She can be contacted with questions about the short story club, Word Factory membership, masterclasses and salons by email: Sophie@thewordfactory.tv or Twitter: @SophieHaydock


Thomas Conaghan
Editorial Assistant
Editorial assistant, Tom Conaghan, works across all Word Factory platforms. He is also an editor at Bandit Fiction and a judge for Grindstone Literary. He has published short stories in Neon Literary journal, MIR Online and the STORGY fiction prize anthology 2019. He is working on a novel about an 18th century imposter.
Find him on Twitter: @tomconagh
Giselle Leeb
Editorial Assistant, Web Editor
Giselle's short stories have appeared in over forty publications, including Best British Short Stories 2017 (Salt), Ambit, Mslexia, The Lonely Crowd, Litro, Black Static, and Lady Churchill's Rosebud Wristlet. She has been placed or shortlisted in competitions including the Ambit, Bridport and Mslexia prizes. She is an assistant editor at Reckoning Journal and a Word Factory Apprentice Award winner 2019. She was recently chosen to attend the David Higham Associates New Writers' open week.
She is expert in WordPress and all things web-related, and has over a decade's teaching experience working as an IT trainer and lecturer.
Twitter: @gisellekleeb, giselleleeb.com
Tony and Corinne Oulton
Design Editors
This creative design partnership work in SW London at the end of their garden. They produce contemporary design that withstands the test of time – thoughtful, clear and unpretentious. Over the years they've been lucky enough to work with many innovative and interesting people, sharing a passion to launch new ideas and create new brands.
Peter Clarke – Tangent Films
Film Editor
Peter has cut single documentaries and series for BBC, Channel 4, Discovery, PBS, ARTE and GEO. He set up Tangent Films with producer, director and composer colleagues and the company, amongst many other things,produces video profiles of artists, sculptors, musicians and writers.
Dylan Brethour
Digital Editor
Dylan is a freelance journalist and editor. Her articles and essays have appeared in places like The Guardian, Vice, and Ploughshares. Dylan's short story 'The Moon We Drown In' was highly commended in the London Short Story Contest and she has other pieces of short fiction published around the web. Dylan is currently working on a novel about bad decisions. For information about contributing news, interviews, and articles to our blog contact her at dylan.brethour@gmail.com or @DylanBrethour.
CONSULTANTS:
Paul McVeigh
Associate Director
Paul is a co-founder of the Word Factory Apprentice Award. His short stories have been published in literary journals and anthologies, been commissioned by BBC Radio 4 and read on BBC Radio 5. He's also written plays and comedy shows and his debut novel 'The Good Son' won the Polari Prize. He blogs on short story oportunities here which provides our monthly round up, and tweets on short stories via @paul_mc_veigh.
Rupert Dastur
Editorial Associate
Rupert Dastur writes and edits for The Word Factory. If you have ideas and news that will interest the Word Factory contact him at: rupert@thewordfactory.tv
Peggy Lee
Social Media Associate
Peggy grew up in France and has been living in London for two years working as a bookseller, an editorial assistant and an assistant agent. She loves reading anything she can get her hands on and writes down ideas for stories on scraps of paper that she promptly loses. She will start an MA in creative writing at the UEA in the Autumn.
Emma De Vito
Social Media Associate (Instagram)
Originally from the West Midlands, but now living in Northampton, Emma is an English teacher and aspiring flash fiction and short story writer. Travel often motivates Emma's writing and in addition to travelling round the UK and Europe, she spent a year working and travelling in Australia, blogging about her experiences. In 2016, she co-founded a writing group in her local area and got involved with The Word Factory by volunteering to run their Instagram account.
Divya Ghelani
Programme Associate
Divya Ghelani is a graduate of UEA's Creative Writing MA and holds an MPhil in Literary Studies from the University of Hong Kong. Her stories have been published in Litro: India, The Bookseller, Visual Verse and more. In 2016 she won a Word Factory Apprenticeship. Divya's novel-in-progress has been shortlisted and longlisted for four literary awards. She lives between UK and Berlin and is rep'd by Niki Chang of Aitken Alexander Associates. Visit www.divyaghelani.com and follow her for book talk @DivyaGhelani.
Carrie Kania
Word Factory Consultant
Carrie Kania worked in US publishing at Random House and HarperCollins for many (many) years before moving to London. In London, she helped start The Society Club, a literary cocktail bar in Soho and Shoreditch and works as an agent with Conville & Walsh. She's worked on the three sides of bookselling: agent-publisher-bookseller and is making herself available for one-on-one consultations via The Word Factory. Carrie's clients include Paul McVeigh and Simon Van Booy.