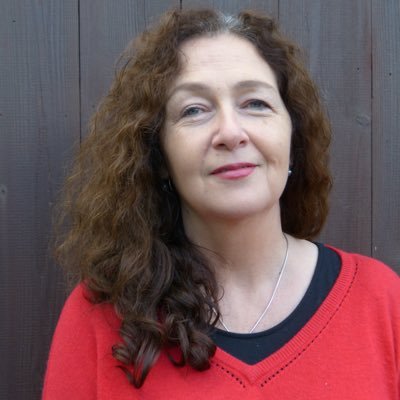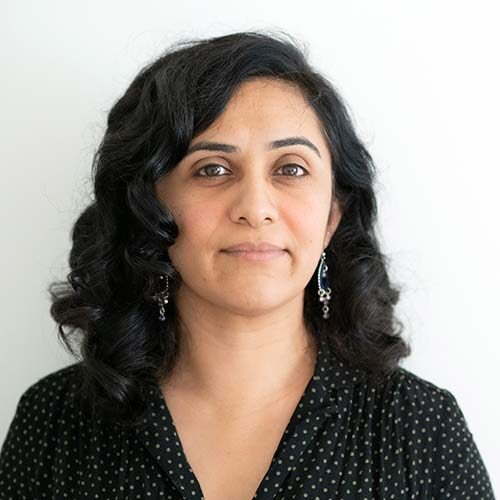 Director and Founder
Cathy Galvin
Writer and editor Cathy Galvin established Word Factory to bring the best short story writers together for readings, masterclasses and to share new work. She is committed to building a supportive community of writers from every walk of life. As a champion of the short story form she also founded the Sunday Times Short Story Award. She has been a staff journalist for the Sunday Times and Newsweek. She has published three poetry pamphlets with Melos & Guillemot Press and is working on a new collection as a PhD candidate at Goldsmiths, University of London.  Her awards include a Hawthornden Fellowship and a DYCP grant from Arts Council England. She is currently a director of The Tablet and a Trustee of English PEN.
Website: www.cathygalvin.com
Email:email hidden; JavaScript is required
Associate Director
Sophie Haydock
Associate director Sophie Haydock's debut novel, The Flames, won the Impress Prize for New Writers. It was published by Doubleday, an imprint of Penguin Random House, in March 2022 and will be translated into several languages. It is about the four women who posed for the artist Egon Schiele in Vienna more than 100 years ago – and the Instagram account she set up (@egonschieleswomen) now has over 110,000 followers.
Sophie is a freelance journalist (Sunday Times, Financial Times, Guardian) and editor. Passionate about short stories, she judges literary prizes and competitions. She is currently writing her second novel.
Associate Director
Paul McVeigh
Paul's debut novel, The Good Son, won The Polari First Novel Prize and The McCrea Literary Award, and was shortlisted for many others including The Prix du Roman Cezam.
Paul began his writing career as a playwright and comedy writer. His short stories have been in numerous anthologies, journals and newspapers, as well as, on BBC Radio 3, 4 & 5, and Sky Arts. He co-founded London Short Story Festival. He co-edited Belfast Stories and edited the Queer Love anthology and The 32: An Anthology of Irish Working Class Voices. He has judged numerous literary prizes and his writing has been translated into seven languages. He is currently Head of Literature at Arts Council of Northern Ireland.
Commissioning Editor
Thomas Conaghan
Publisher with Scratch Books, editor at The Word Factory and Lolli Editions.
Email:email hidden; JavaScript is required
Assistant Director and Web Designer/Developer
Giselle Leeb
Giselle Leeb's debut short story collection, 'Mammals, I Think We Are Called', Salt (2022) was longlisted for the Edge Hill Short Story Prize 2023.. Her stories have appeared in publications including Best British Short Stories 2017 (Salt), Ambit, Mslexia, The Lonely Crowd, Black Static, and Lady Churchill's Rosebud Wristlet. She has been placed and shortlisted in competitions including the Ambit, Bridport and Mslexia prizes. She is an assistant editor at Reckoning Journal and a Word Factory Apprentice Award winner 2019. She was chosen to attend the David Higham Associates New Writers' open week in 2021. She grew up in South Africa and lives in Nottingham. She works as a web designer/developer when not writing.
Website: giselleleeb.com
Editorial Assistant
Lily Kuenzler
Lily is a young writer/theatre maker based in London. She has written several short stories and publishes them on her podcast 'Tongue Torn' which can be found on Apple Podcasts and Spotify. This year, she is taking her play 'The Worst Thing You Could Do' to the Edinburgh Fringe Festival. Lily has been part of the Word Factory team since October 2020 and absolutely loves the community. Through Word Factory, she has had the chance to read several wonderful short story collections and talk to the fascinating people behind them; an endeavor which she finds thrilling.
Film editor
Peter Clarke
Peter has cut single documentaries and series for BBC, Channel 4, Discovery, PBS, ARTE and GEO. He set up Tangent Films with producer, director and composer colleagues and the company, amongst many other things,produces video profiles of artists, sculptors, musicians and writers.
Website: tangentfilms.com
Short Story Club host
Emily Devane
Emily Devane is a writer, teacher and editor living in Ilkley, West Yorkshire. Her short fiction, poetry and essays have been published widely, including the 2021 Best Microfictions Anthology, The Lonely Crowd, Smokelong Quarterly and Ambit. She has won the Bath Flash Fiction Award and a Northern Writers' Award. Her flash fiction has twice been shortlisted for the Bridport Prize, nominated for Best Small Fictions (finalist), Best of the Net (finalist) and the Pushcart Prize. A former Word Factory Apprentice, Emily now co-runs Strike! Short Story Club with Divya Ghelani. She teaches workshops and courses at Moor Words (@WordsMoor), is a founding editor at FlashBack Fiction and a member of Edge Hill University's Narrative Research Group.
Email:email hidden; JavaScript is required
Consultant Editor
Divya Ghelani
Divya Ghelani is a writer who holds an MA in Creative Writing from the University of East Anglia and an MPhil in Literary Studies from the University of Hong Kong. She has published articles/short stories in Wasafiri, BareLit, BBC Radio 4, Litro, Comma Press, and more. Her novel in progress has been longlisted and shortlisted for four literary awards. Divya lives in Berlin where she leads a BIPOC Reading Series for The Reader Berlin. She recently co-hosted the Word Factory's STRIKE short story club. Divya is represented by Abi Fellows at The Good Literary Agency.
Website: www.divyaghelani.com
Email:email hidden; JavaScript is required
Editorial Assistant
Catherine O'Neill
Catherine O'Neill is an author of short stories, poetry, plays, reviews, and is currently editing her debut novel, 'Sooty Blotch'.
Catherine's play 'Networking' was staged at Live Theatre; she had a short story broadcast on BBC Radio; has words in HOLY FLEA; poetry published by Atrium; was shortlisted by Northern Gravy, and for Streetcake Magazine's Experimental Writing Prize; her monologue 'Keep Granny's Clock' is available on YouTube.
Catherine edits for Dishsoap Quarterly and established and edits Holmeside Writing for her writing group. She taught English for eons and has an English Literature B.A. and Creative Writing M.A..
She adores Literature.