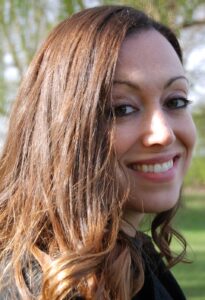 Lucy Caldwell was born in Belfast. She is the author of three novels, several stage plays and numerous radio dramas. Her most recent novel, All the Beggars Riding, was shortlisted for the Kerry Group Irish Novel of the Year and chosen for Belfast's One City, One Book campaign. Other awards include the Rooney Prize for Irish Literature, the Dylan Thomas Prize, the George Devine Award for Most Promising Playwright, the Imison Award, a Fiction Uncovered Award and a Major Individual Artist Award from the Arts Council of Northern Ireland. Her short stories have been broadcast on BBC Radio 3 and 4 and published most recently in Granta: New Irish Writing, The Long Gaze Back: An Anthology of Irish Women Writers, Belfast Noir and All Over Ireland: New Irish Short Stories.
She was shortlisted for the 2012 BBC International Short Story Award and won the Commonwealth Writers' Award (Canada & Europe) in 2014. Her debut collection of short stories, Multitudes, was published by Faber in 2016.
You can read and in-depth interview with Lucy by our Deputy Editor over at his blog here.
Found on the web at: www.lucycaldwell.com
Found on Twitter @beingvarious