Stuart Evers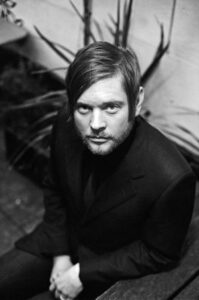 Stuart Evers' first book, Ten Stories About Smoking, won the London Book Award in 2011, and his highly acclaimed novel, If This is Home, followed in 2012. His latest collection, Your Father Sends His Love, was shortlisted for the 2016 Edge Hill Short Story Prize and has been praised by writers as diverse as Teju Cole, Ian Rankin and Eimear McBride. His work has appeared in three Best British Short Stories anthologies and has been read on Radio 4. He recently collaborated with the band Daughter, writing the stories on which the films to accompany their record Not to Disappear were based.
Stuart's Recommended Books:
Drown, Junot Diaz

City of Girls, Beth Nugent

Karate Kick, Dorthe Nors

What is Not Yours is Not Yours, Helen Oyeymi

The Collected Stories, Grace Paley

The Visiting Privilege, Joy Williams

The Dog of the Marriage, Amy Hempel

The Collected Stories of Richard Yates, Richard Yates

Will you Please Be Quiet, Please?, Raymond Carver

The Girl on the Fridge, Etgar Keret

The Awakening & Other Stories, Kate Chopin

Bacacay , Witold Gombrowicz
Stuart's Top Tips:
Do not chase a story, let it come to you and be prepared for it to catch afire.