Anna Stothard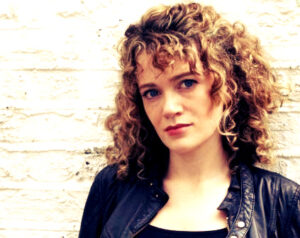 Anna is the author of The Pink Hotel, long-listed for the Orange Prize 2012. Set in Los Angeles following a young girl's investigation into the love affairs of her dead mother, it is being made into a film directed by academy award winner Anna Paquin. "An elegant noirish mystery," said The Independent. "Completely engrossing," said Nylon Magazine. "Astonishingly good," said The Times.
Her first novel, Isabel and Rocco, explores the relationship of teenage siblings left alone together in Camden Town. It was published when she was nineteen. "Dazzling," said The Observer Review, "hypnotic, trangressive and enclosed," said Helen Dunmore.
The Art of Leaving, is about a girl who takes pleasure in leaving the people and places she loves. "Stothard's third novel cements her place as one of Britain's best young authors," said The Literary Review. Anna is also part of a group called The Wisdom Hackers, where she writes and talks about the importance of physical objects in the digital world.
The Museum of Cathy, set in Berlin's Natural History Museum, is out soon with Salt Publishing.
Anna's Recommended Books:
Other Voices, Other Rooms, Truman Capote

Few novels capture the furious strangeness of youth like Capote's lonely coming of age story. I re-read it if I loose inspiration.

The End of the Affair, Graham Green

The curiosities of love are beautifully described, but for me it's always been a story about the complications and pleasures of merging life and fiction.

Revolutionary Road, Richard Yates

A bleak and brilliant exploration of how relationships unravel. This novel is one of the many reasons I never want to grow up.

The Days and Nights of London Now, Craig Taylor

A collection of London voices and the perfect inspiration for anyone writing about the city.

A Sport and a Pastime, James Salter

A gorgeously carnal love story set in 1950s France.

Sketcher, Roland Watson Grant

A swampy, sweaty tale of adolescence and New Orleans voodoo.